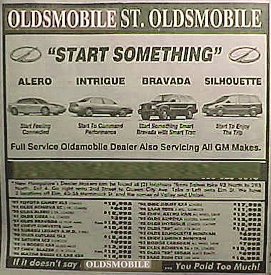 This little black & white ad can cost you thousands to place in a newspaper with a very limited circulation for just one weekend! You usually use sample images provided by the manufacturer for your new cars and are forced to list used vehicles by make, model and price. Sure you can place a bigger, color ad, but that puts a real dent in the advertising budget!
Dynamic Transport Universe Ad!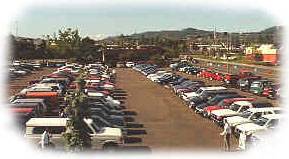 At Transport Universe, you can feature every single vehicle on your lot in full color with descriptive text and a comprehensive Condition Report. You pay only $69.95 per month for unlimited advertising! Your business is featured on it's own full color pages in as many categories as are relevant to your inventory. You will also have free access to our Live Auction and Super Classified sites to list individual vehicles, parts, and services.

We consistently rank near the top of the major search engines for vehicle related searches. Use our exposure to enhance your business!