We are pleased to announce that in the coming months you will witness dramatic changes to the manner in which Internet commerce is conducted. Our goal is to Set new Internet Industry standards. We are confident that our patent pending technology is the winning formula. Our condition reporting system will become a conerstone of standardized sight unseen internet and real life trading. This Unique Reporting system has been devised inorder to give the consumer exactly what he wants....the abitlity to buy or sell anything at any level with total assurance and.... without having to be there!
Along with our Auction and Super Classified formats our Unique Wanted platform will revolutionize the buying experience for consumers at all levels. Our Business to Business, Featured Dealer and Employment Sites will offer unsurpassed advertising value for money to dealers; free and unrestricted browsing access by consumers. You will notice Site enhancements on a daily basis. For Example, look for groundbreaking changes to existing inadequate feedback systems.We won't say any more at the moment.... (The changes will be many, they will be quite exciting and they will come swiftly).You can expect nothing less than our very best.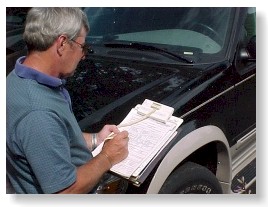 For new events and happenings at Transport Universe.

---

Transport Universe friendly staff will assist you with any needs.

---

The latest press

---

The Message Board is open! Please use it to inquire about any technical questions or suggestions you may have about any transportation related subject. You can post photos to help enhance your messages and leave your email address for direct replies. If you are an expert in any aspect of transportation, please check the Message Board periodically for users who could benifit from your expertise... Thank you.


---
Get the latest Transportation Industry News.